INTELLIGENCE, COMPETENCE AND UNIQUE PROFICIENCY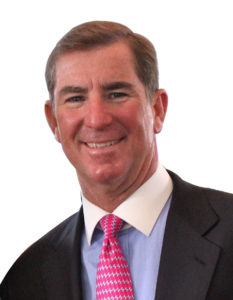 President and CEO, John C. Kean has meticulously crafted and overseen the inception and progress of each of the numerous spectacular and award-winning, custom Kean homes.
"As one of the country's foremost custom residential design/build firms, I take pride in our commitment to integrity and exceptional service. Kean Development manages every phase of all of our projects with intelligence, competence and a unique proficiency born of confidence in our team. Orchestrated on many levels, the Kean advantage lays in our multi-tiered organization, where design, construction and landscape work together from the project's conception," explains CEO, John C. Kean. "My responsibility to the community and future generations is to leave a legacy of structures that are safe, functional and of course, beautiful."
John C. Kean founded Kean Development in 1980 and has served as President and CEO for over 43 years. Kean Development is a versatile, luxury residential and commercial development company with offices in Cold Spring Harbor, the Hamptons, New York and Palm Beach, Florida. Kean corporate offices are located in Cold Spring Harbor, New York. Kean Development is recognized as one of the country's most prominent, high-end design/ build firms, boasting numerous national award-winning residential and commercial projects.
John C. Kean serves as President and CEO of Kean Designs, Ltd. and Kean Landscapes; Kean Development affiliates. Kean Designs and Kean Landscapes specialize in the design and landscape design of custom, private upscale homes, estates, residential communities and commercial projects.
Mr. Kean sits on the Board of Trustees of Northwell, LIJ Huntington Hospital. Northwell Health is the largest integrated health system in New York State. Mr. Kean also serves on the Board of Directors for the DNA Learning Center of the world-renowned Cold Spring Harbor Laboratory.
Mr. Kean is the proud recipient of the esteemed Theodore Roosevelt Citation, awarded by Northwell Health's Huntington Hospital. As a trustee of the Board of Directors of Huntington Hospital, Kean is honored for his service, leadership and dedication to the hospital, the medical community and the many civic organizations it serves.